Help us build a national advocacy alliance!
IMPORTANT - If your home and community is suffering from the impacts of urban flooding or drought, you can help us advocate for you. We are seeking to establish partnerships with residents and victim groups in five or more cities across the U.S. to raise awareness of flood risks and the benefits of RainReady solutions.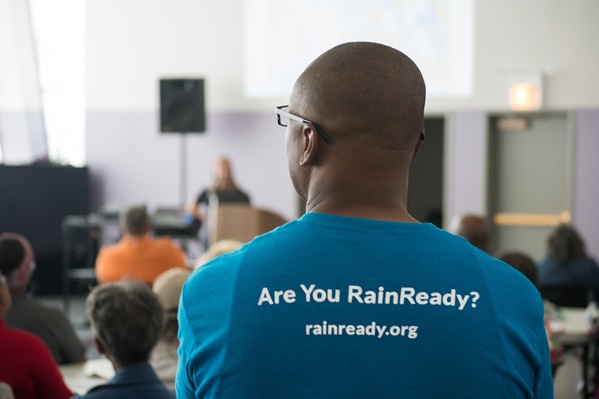 We played a critical role in the introduction of Illinois' 2014 Urban Flooding Awareness Act, sponsored by Sen. Heather Steans and Rep. Kelly Cassidy. Research mandated by the act revealed that more than 92 percent of Illinois flood victims live outside of any designated floodplains, dispelling the myth that flooding is primarily the result of rivers and streams overflowing their banks. 
The federal version of the Urban Flooding Awareness Act, HR 5521, sponsored by U.S. Senator Dick Durbin (D-IL) and U.S. Representative Mike Quigley (IL-05), directs FEMA to conduct a study of urban flooding and flood damage under a provision included in the Fiscal Year 2016 Omnibus Appropriations Act. The study will look at the prevalence, causes and costs of urban flooding, and identify the most effective and economic solutions. CNT is proud to have played a pivotal role in this legislation. 
Contact us to learn more.