Flood Survivor: Bob Evans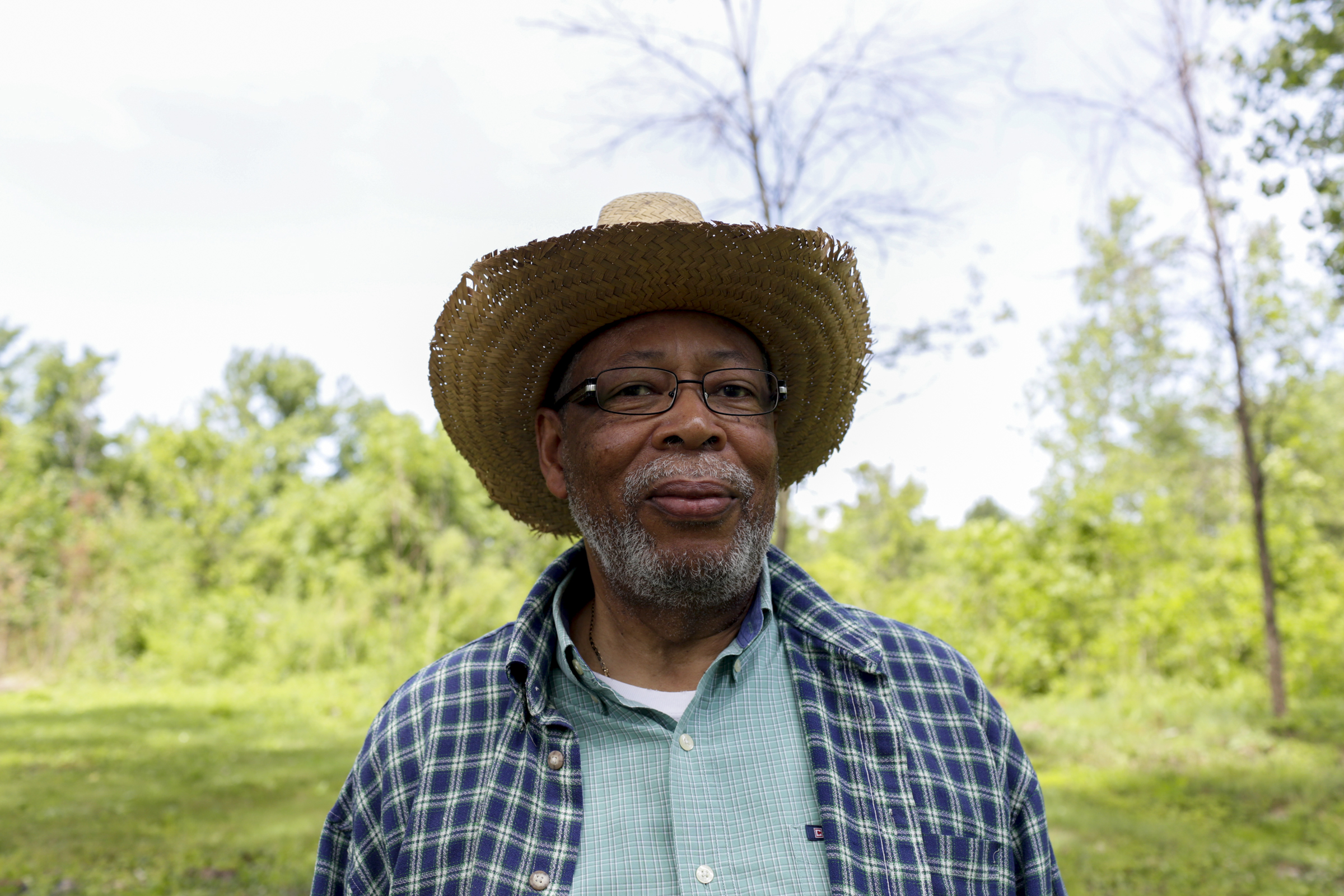 The Evans' moved into their Dolton home in 1985. Mr. and Mrs. Evans raised their children in this home. These days, the home is where they spoil their grandchildren. Until 2012, they had only flooded one time. That flood followed a particularly bad storm, and affected nearly everyone in their neighborhood
A few years ago, Mr. Evans began to notice a change: during each big storm, a small pond will form where water runs off the expressway and into his back yard. This happens so frequently and so quickly, the water has actually washed away the IDOT posts that mark the edge of the expressway land. Even a small rain can cause water to pool in the yard.
"The mosquitos are so bad.  They are having to come more frequently to spray.  Water pools and stands like a lake.  The water channels down from the expressway to the manhole where it begins to drain.  The water stands three or four feet deep and gets deeper every year.  Many of my neighbors don't complain and that's why no one knows about it.  If you don't complain no one knows you have the problem.  I use my grass clippings to make a dam to try to slow the water down.  Both my neighbors take water in their homes real bad." 
RainReady first got in touch with Mr. Evans after learning about the platform he built to protect children getting off the bus from the flood waters. "I would look out my window and see their little feet getting wet in all that water."  According to RainReady's analysis of flowpaths, rainwater collects from multiple different directions into the Evans' neighborhood.  
Mr. Evans has faced many challenges related to the flooding: water has degraded the land around his foundation; a ComEd box is sinking into a pool, creating safety concerns.  In front of the house, water covers the entire yard into the street.
"Once it was so tall, it came up to the windows.  We put sandbags out there." Mrs. Evans interjected.
"What scares me now, those two drains out there. I use to go out there and rake it, get the leaves out, but I don't really trust that.  If I'm out there raking that and it (the street) decides to cave in, it would take me in too."
Even in January, the Evans experience trouble managing rain and snow. Thick mounds of ice roll over the curb of the driveway lining the street; pools of ice spread out in the backyard so thin and clear you do not see it until your foot crunches down on it.  The access street at the end of the block is impassable - completely covered with ice.
"If it continues, we will have to leave…Its getting to be a bigger problem back there.  The people on the corner don't have a yard anymore; they use their grass to drive into their home because the street is completely underwater."