Flood Survivor: Catrina Farr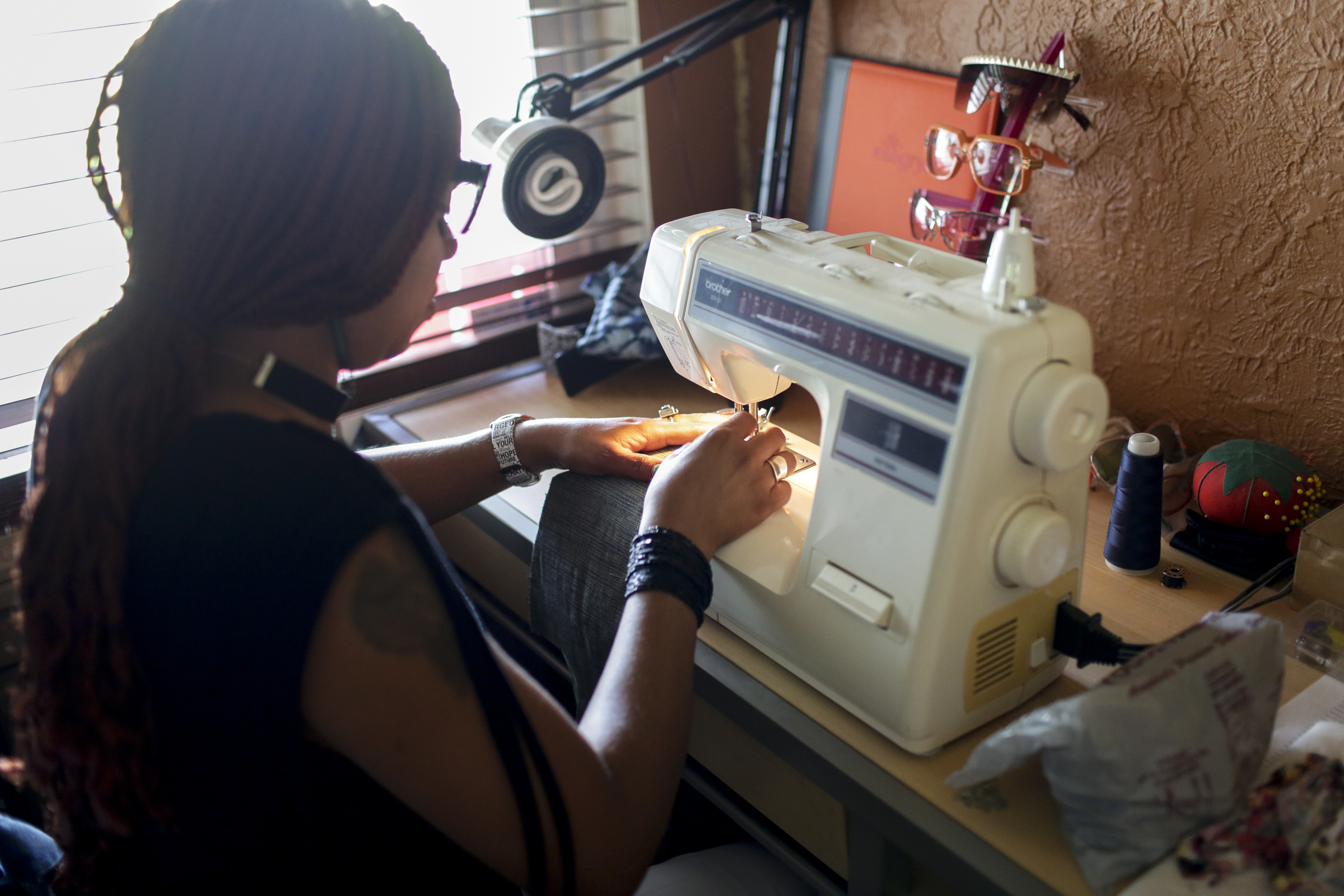 Catrina Farr is one of the lucky ones. Two years ago, the Calumet City resident was able to come up with the $6,900 needed to install an overhead sewer system at her home. She also paid to have her basement retarred around the exterior perimeter, a method some homeowners use to stop seepage. None of that, however, helps her with her dream deferred and the reason why she bought her raised ranch style home in the first place: to create a fashion line in her basement and bring in seamstresses to work in the space over the weekends.
"It's been horrible," says Farr, who works for Peoples Gas. "I'll be honest. When I bought the home, I was told I wasn't in a flood zone, so I didn't get the flood insurance. So I had to take a loss."
What's your flood story?
"I've been in this house for ten years. You can tell the previous owners had seepage issues because they had tar along the edge of the house. The guys scraped it all up and reused some type of concrete finish to seal it so that whenever there's heavy rain, I won't get rain. The first thing I did when I got home last night was check the basement. I still have to monitor it. What's going on with the water? Where is it falling? I try to figure that out. I have enough seepage where I have to move things around. I have a wet/dry vac to suck up the water, and I have to mop later and that creates mold. I have to later mop up the water. I had Permaseal come out. They quoted me six grand so they could install drain tiles and refinish with drain tiles, but I wasn't about to pay another six grand when the overhead sewer was $6,900. I can't even upgrade the house because of the issues I have to pay for."
Are you angry about the flooding non-disclosure?
"Nobody talks about it here. I know anybody that's moved in to Cal City in the last ten is years is like myself and they don't have a clue until they get into their house. I basically just found out, after buying ten years ago. I didn't know that going into Cal City."
What can the village do?
"I think the aldermen need to get involved. That's why they get paid, to help resolve this issue. New people moving in won't know about this issue. If I would've known about this, I would've gone to another suburb. Nobody wants to buy a house, fix it up and make it pretty, and then find out that it floods."
How much have you spent?
"I don't remember. One time, I had to file a FEMA claim but it only gave me a couple hundred and it didn't help with the whole issue. It nowhere near covered the cost of the overhead sewer system installation."
How do you cope?
"I had to bring my sewing machines upstairs. I've been buying different products to spray and let it sit on the mold and take a brush and scrub it, but I can't get rid of it. That's not a good thing."
How does this affect your life?
"I want to do a line of clothing where I can have so many pieces produced and sell them at a few local boutiques here. If I can get that basement together, I could get some people down there on the weekends. But everything I had planned kind of fell apart. I'm still trying to make it work. But it's been times I wanted to walk away from that house."