Flood Survivor: Krystal Holmes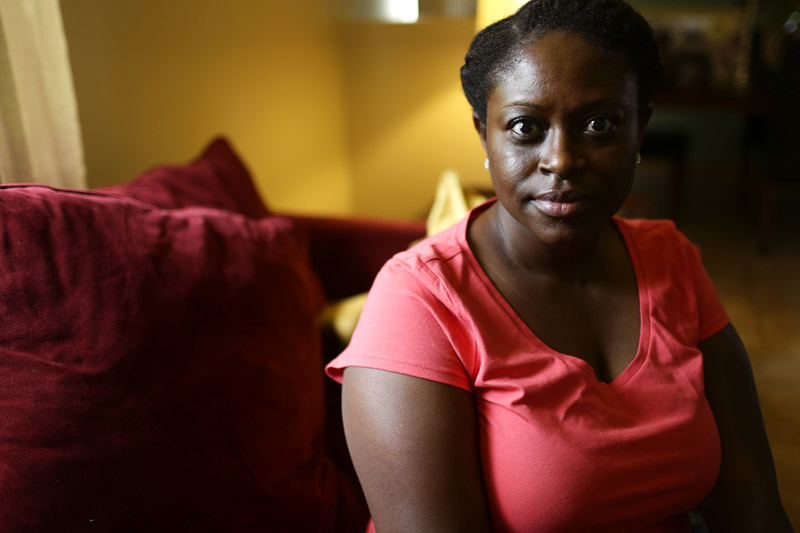 Until recently, Krystal Holmes thought that the constant flooding in the basement of her newly constructed Robbins home was due to an underground river or a well.  "I can hear water flowing beneath my house from here," Ms. Holmes says, from her upper story living room.
The sump pump runs constantly through the fall, winter, and spring, to keep the water from backing up into Ms. Holmes' home.   It runs constantly, at full strength, until it burns out.
Although sump pumps generally last between 10 and 15 years, Ms. Holmes' has bought and paid to have seven sump pumps installed in only 8 years in an attempt to keep her house dry. The seventh pump is industrial grade and costs over $1,000 to purchase and install.
"This issue is annoying and a financial burden," Ms. Holmes reflects.  She says she would like to take vacations, but the cost of replacing major home appliances and household improvements, like replacing the dry wall, won't allow her to.
Each of the seven sump pumps have only acted as a temporary Band-Aid.  Ms. Holmes avoids her basement altogether: "I would like to use my basement.  It's just wasted space."
"I've had water at least three times since 2008, substantial water," Ms. Holmes stresses, as she lifts her hands and spreads them apart to demonstrate.
Ms. Holmes tells a story that is common in Robbins.  Many other residents living in the Village of Robbins have stories of being able to hear running or rushing water around and beneath their homes. "There can be no rain, no snow, just water running like a river under my house."
Ms. Holmes loves her home.  She doesn't want to leave and is intent on finding a solution.
"If [green infrastructure] would address my constant water issue, I would be open to [helping maintain] it."