Flood Survivor: Peggy Scott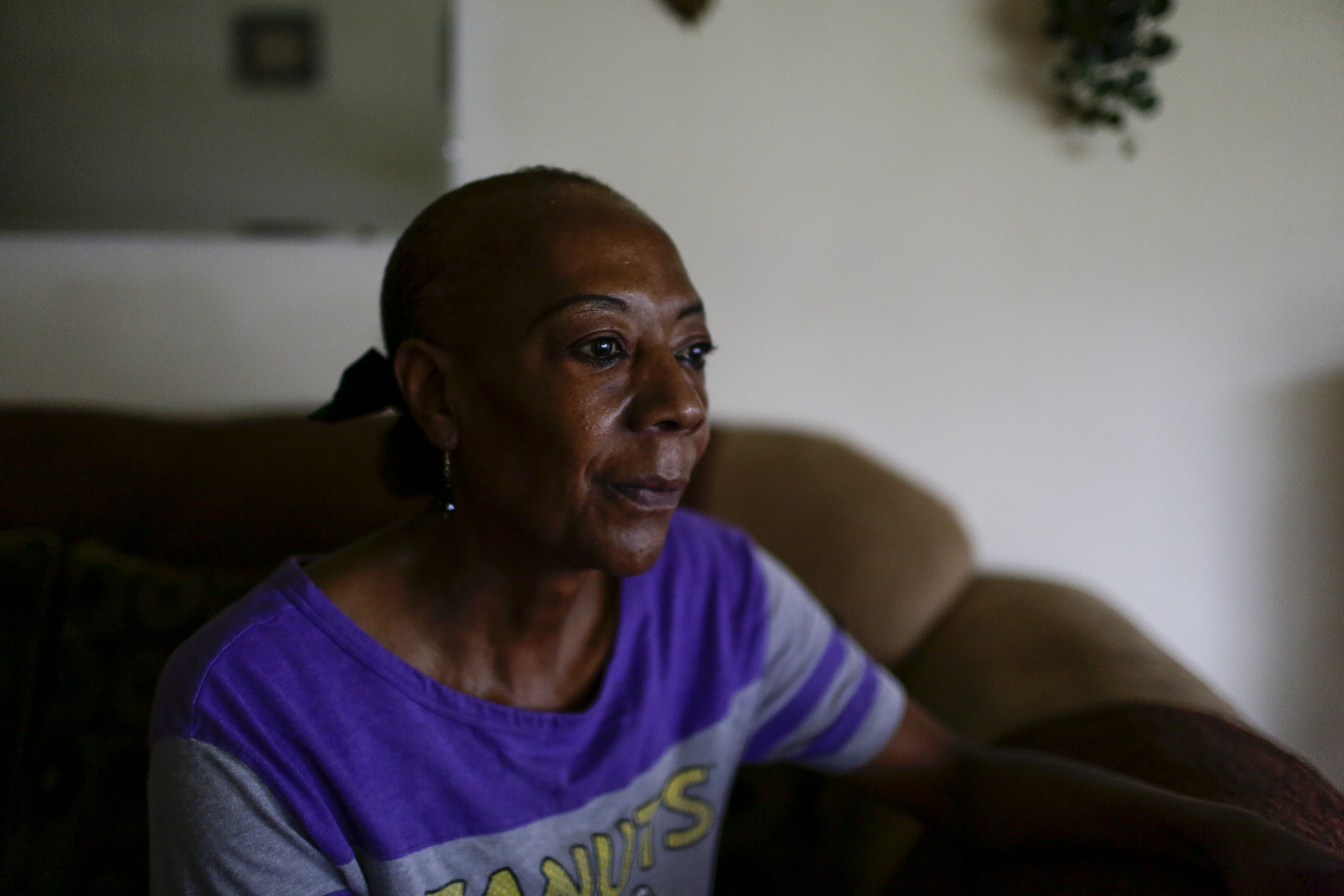 Peggy Scott and her son watched as water gushed like a fountain from her basement drains.  She was sad, but unsurprised. When she first bought her home in 1994, no one told Ms. Scott about the flooding.  Yet during every big storm since she first moved in, she finds water seeping through the foundation walls and up through the basement drains. 
Ms. Scott would prefer to make use of her large basement, but constant floods make daily chores impossible.  When it floods, she cannot do laundry or get food out of her deep freezer.  Past floods have taught her to place appliances on pallets as high as her knees to prevent water damage. Flooded and useless freezers and washers still occupy the corner of her basement.  
If you tally up the replacement of her furnace, water heater, washing machine, deep freezer, and countless other personal items, Ms. Scott has paid more than $5,000 in flood damage repairs.   Yet, she generally tries not to let the flooding change her outlook on life.  She has accepted flood clean-up as one of her chores, like washing dishes, that she manages as best she can.  Still, it impacts life, "Normally I watch the weather to see if it's going to be a flash flood warning or heavy rain for consistent days, then I would have to put [plans] off."
Ms. Scott remembers going down to the basement one Saturday morning and finding the basement full of standing water up to the fourth stair.  The plumbers who came to rod her basement waded through waist high water.  There was so much work to do, so much water, the plumbers worked until 11:30 PM. "They didn't give up. I told them, 'please don't give up.'"
Away from the flood damaged basement, Ms. Scott takes great pride in her well taken care of home. She doesn't hesitate to say, "I love my home. I want to get this fixed. We have good neighbors that look out for one another. I do my best."