RainReady earns praise of the Metropolitan Water Reclamation District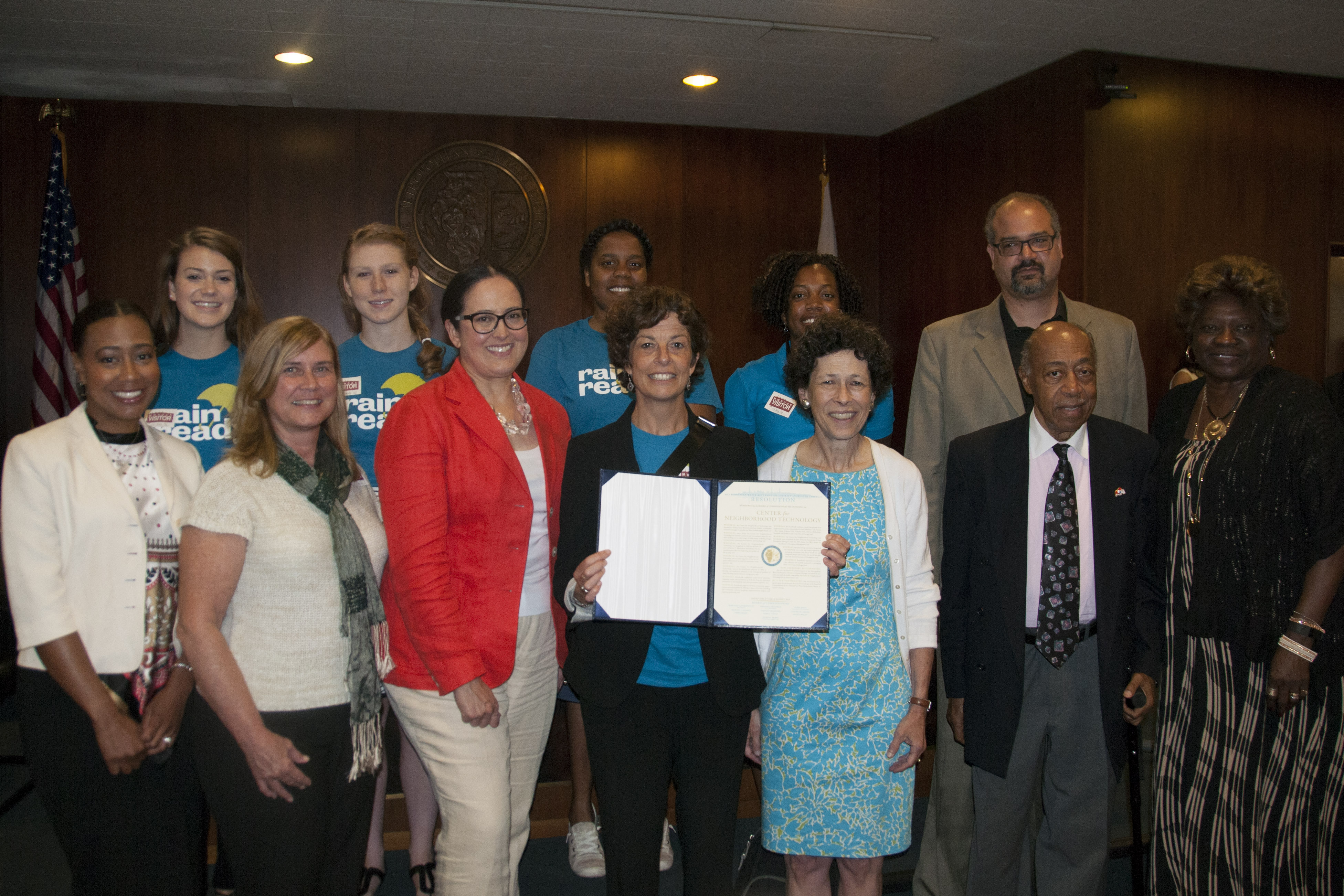 The MWRD Board of Commissioners has honored CNT leaders and staff with a resolution at the August meeting following news that CNT's RainReady program had been recognized this summer with the Association of State Floodplain Managers' 2016 James Lee Witt Award for Excellence in Floodplain Management.
 "The Center for Neighborhood Technology has been ahead of its time in merging community outreach with new advancements in stormwater management, leading to the protection of people and property, and the preservation of the natural functions of floodplains," said MWRD President Mariyana Spyropoulos. "We applaud them for their efforts and their partnership in managing our region's water."