RainReady at the White House!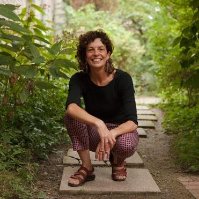 RainReady at the White House!
I am delighted to be presenting RainReady at the White House Forum on Smart Finance for Disaster Resilience. The event is next week - August 3rd.  The forum will discuss innovative finance options to help flood victims with pre-disaster mitigation.  Participants will include state, local, and tribal government decision-makers, as well as representatives from the insurance and financial services industries, and non-profit and philanthropic communities. 
National Study on Urban Flooding Moves Forward
We have great news! Thanks to our flood victims and to the leadership of Representative Mike Quigley and Senator Dick Durbin, the National Academy of Sciences will soon be undertaking a study on the prevalence and cost of urban flooding across the United States, with a focus on the largest metropolitan areas. It is CNT's hope that the study will reveal the extent of flooding in cities, outside of the floodplains and identify solutions. You can see details of the study  here.
From Grand Rapids, MI, to Buffalo, NY, and Florence, IN
We're been on the road, taking the RainReady message to new audiences. In June, I was honored to give a plenary presentation and, on behalf of CNT/RainReady, receive the National 2016 James Lee Witt Local Award for Excellence in Floodplain Management, at the Association of State Floodplain Managers (ASFPM) Annual Conference in Grand Rapids. In July, RainReady Outreach Coordinator, Burrell Poe, spoke to an audience of grassroots new economy activists at the Commonbound 2016 conference organized by the New Economy Coalition in Buffalo, NY. And this September, I'll be giving the plenary presentation at the 20th Anniversary Conference at the Indiana Association for Floodplain and Stormwater Management. We are delighted by the interest, and look forward to the expansion of RainReady to new cities.