RainReady wins ASFPM Award for Excellence in Floodplain Management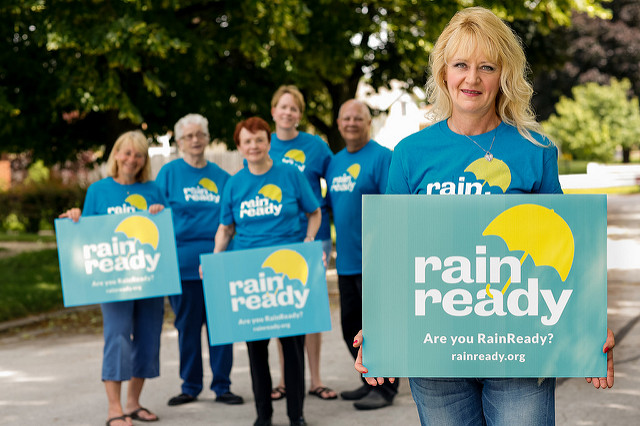 RainReady is being awarded the Association of State Floodplain Managers (ASFPM) National 2016 James Lee Witt Local Award for Excellence in Floodplain Management, which is given annually to recognize outstanding programs or activities at the front lines of floodplain management.
The award will be presented at the ASFPM's 40th annual gathering on June 19-24th in Grand Rapids, MI http://asfpmconference.org/. The conference is the premier training and networking event for the broad spectrum of flood risk management, attended by between 1,200 and 1,500 professionals across the nation. I have also been invited to address the gathering as a plenary speaker.
The Illinois Association for Floodplain and Stormwater Management (IAFSM) generously nominated CNT for the national award. They said "CNT has successfully increased public awareness and understanding concerning the issue of urban flooding and in 2014 published, "The Prevalence and Cost of Urban Flooding: A case study of Cook County, Illinois." CNT has now encouraged action with the RainReady program, which directly engages communities and homeowners to address and solve urban flood problems at the local level. The RainReady Midlothian Plan, completed by the CNT program and supported in part by the Corps of Engineer's Silver Jackets program, was adopted by the community Jan. 27, 2016, and several other communities in Illinois are also engaged in the RainReady program."
When the nominating committee looked into the CNT and its RainReady program, they said they liked that it was such a new and unique approach. One member said, "We don't normally see programs like this and we should encourage these kinds of efforts."
Thank you to our funders and partners, and to the inspirational community leaders and flood victims we are working with. You are amazing!