RainReady℠ helps people manage flooding and drought in a time of climate change. We offer:
Tailor-made, award winning services to help reduce urban flood risk
Sustainable landscaping design for homes
Affordable solutions backed by solid research and analysis
Public outreach and education
Grant management and program design
Training courses and workshops for community organizations and municipal leaders
This service is intended for standalone residential buildings. The heart of RainReady home is identifying flood control and sustainable water management solutions for homes, including landscaping, building and plumbing improvements.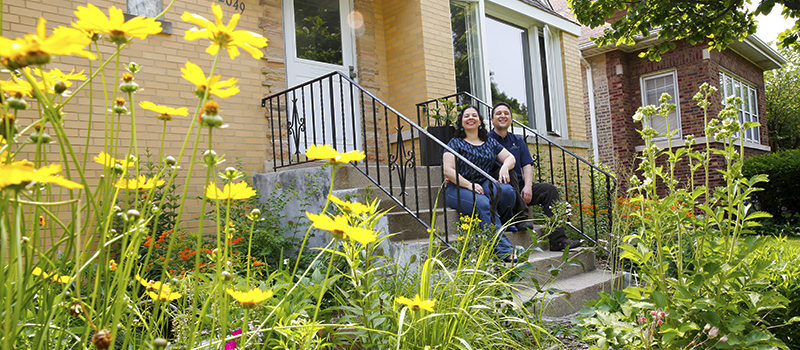 This level provides an entire community the full umbrella of RainReady protections and services. The focus here is on developing cost effective strategies to reduce and mitigate the impact of severe rain events on both public and private properties. We will produce a community-wide risk assessment, engage in homeowner outreach to better understand needs and build support, and create a broad-based, multi-year plan of action to improve water management. Solutions may include: landscaping, plumbing and building retrofits; downspout disconnection and drywells, rain gardens, tree planting and bioswales; wetland creation, and stream & creek restoration.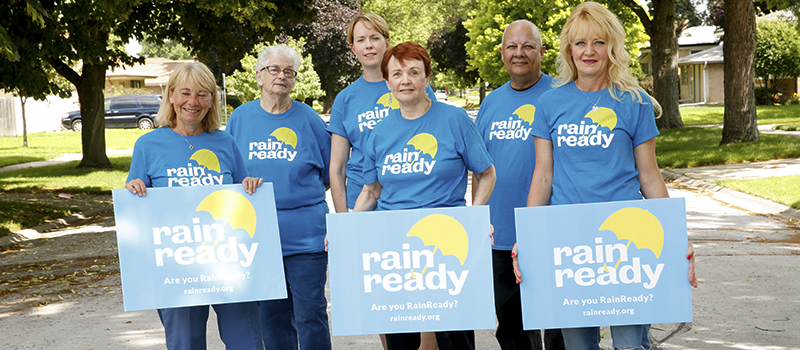 Communities and property managers interested in offering RainReady to their residents will enter into an agreement with CNT. If you are a resident, please ask your mayor or community leader to contact CNT at info@rainready.org.