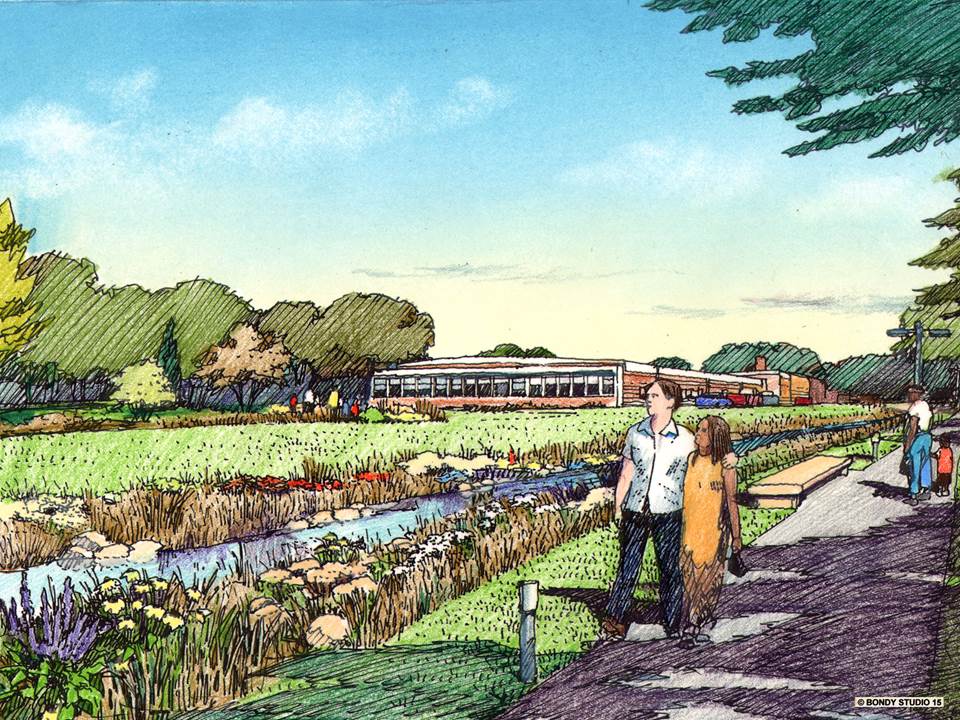 Here are some of the projects that we're currently working on:
RainReady Chicago: We are managing several initiatives in partnership with the City of Chicago that include education and outreach, community planning, workforce training, home and neighborhood upgrades, and post-construction monitoring and evaluation. Please visit one of our community workshops!
RainReady Oak Park: We are piloting a municipal cost share program for green infrastructure for homeowners living in Oak Park, IL.
RainReady, Heart of the Calumet, IL: We are providing climate resiliency planning for 6 communities in the south suburbs of Cook County, IL. The work is being funded by Cook County, IL and the US Army Corps of Engineers.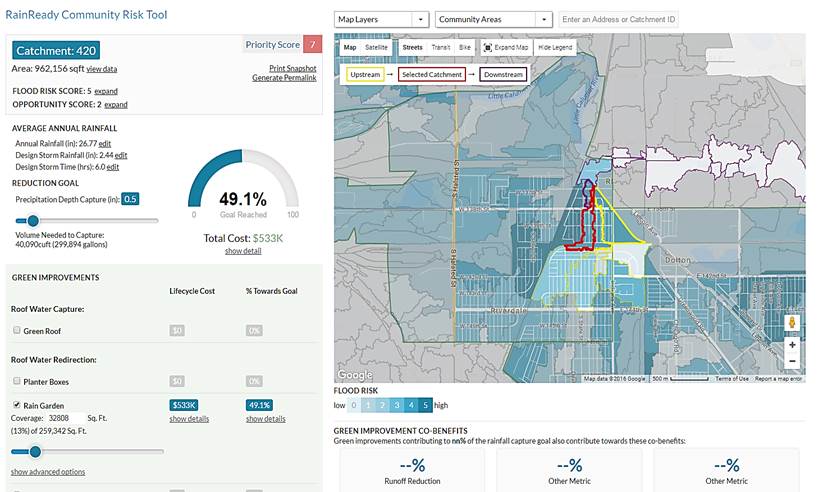 In addition, we are providing flood mitigation assessments for 320 homes as part of Cook County's, Residential Resilience Program. The work is being done in partnership with the Neighborhood Housing Services of Chicago and the North West Housing Partnership. It is funded by Community Development Block Grant Disaster Recovery (CDBG-DR):
Earlier projects include:
Non-Structural Flood Risk Management Study: We undertook community planning for Village of Midlothian, IL and Chicago's Chatham community. the work was funded by US Army Corps Engineers Silver Jackets national award and charitable foundations.
Monitoring and Documenting the Performance of Stormwater Best Management Practices: In 2012 we monitored 15 rain gardens to evaluate their ability to manage a 100-year storm. The work was funded by the Illinois Sustainable Technology Center.
Upgrade Your Infrastructure: A Guide to the Green Infrastructure Portfolio Standard And Building Stormwater Retrofits. We implemented a Green Infrastructure Portfolio Standard for two communities, and published a guidance manual for municipalities. The work was done in partnership with American Rivers and was funded by US Environmental Protection Agency (USEPA).
The Economic Benefits of Green Infrastructure: A Case Study of Lancaster, PA. We quantified the cost savings, social benefits, and environmental advantages of Lancaster's Green Infrastructure Plan. The work was funded by USEPA.