RainReady Dolton
The Dolton Steering Committee will reduce flood risk in Dolton while creating a more beautiful, connected, and economically vibrant community.
Resilience Opportunities
Dolton residents and municipal leaders are committed to addressing the flooding challenge in the Village. The path forward for the community includes targeted investment in sewer maintenance and green infrastructure to protect homes, cars, schools, and churches.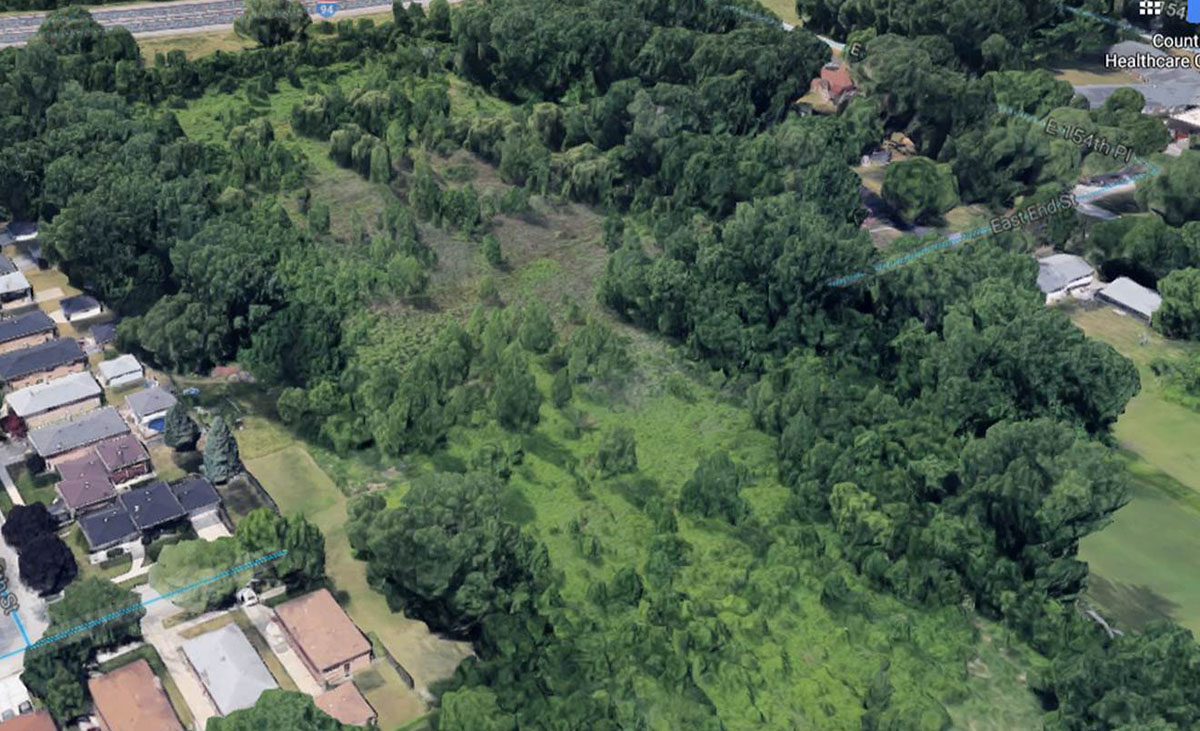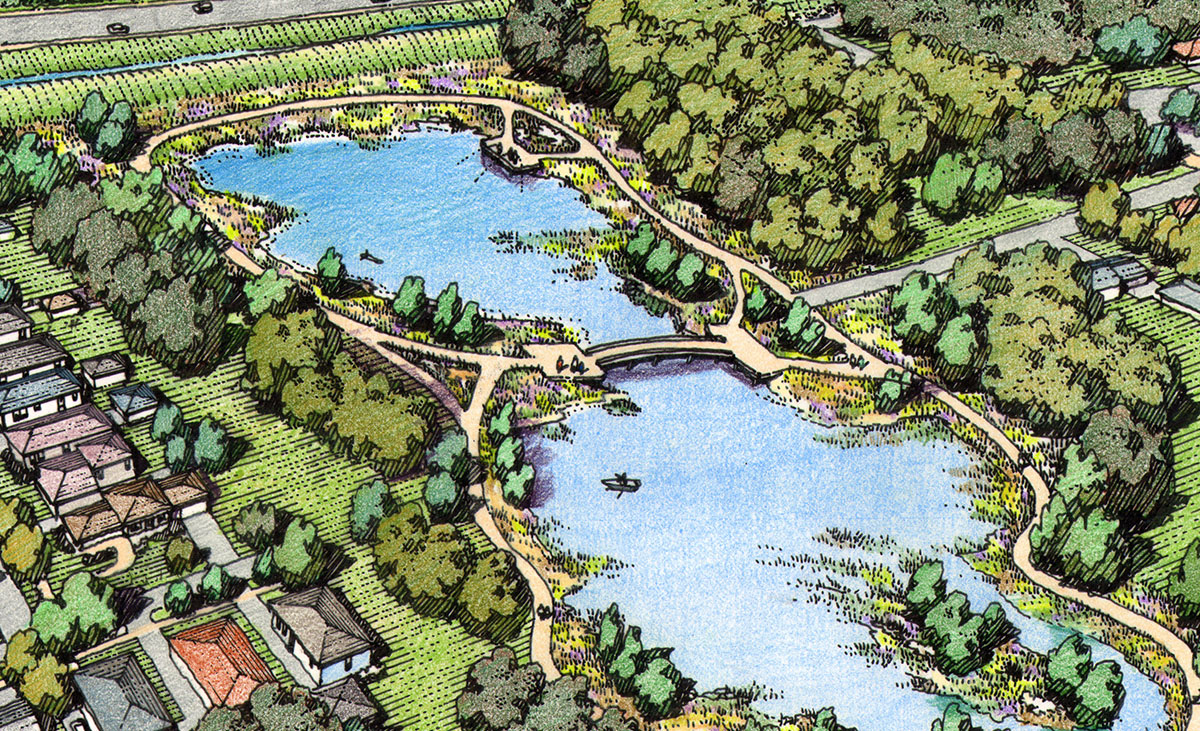 Just 23 miles south of downtown Chicago, the Village of Dolton is known as 'The Gateway to the South Suburbs'. Since George Dolton's first ferry trip across the Little Calumet River in 1835, the Village has linked Chicago's industrial southland to national rail and water transportation networks. The Village has grown to support long-standing residential neighborhoods and a strong network of schools, parks, and churches.
Like many of its neighbors, Dolton has been plagued by chronic floods for years. From 2007 to 2011, 4,047 flood-related insurance claims were filed, with more than $10,500,000 dollars paid out in damages. Residents suffer a mix of basement backup, street and yard flooding, overbanking from the Little Calumet River, and foundation seepage.
Dolton Steering Committee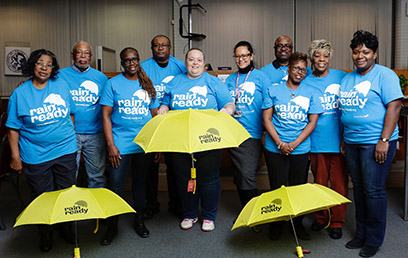 Community leaders joined together in 2016 to form the RainReady Dolton Steering Committee. The Committee will work in partnership with the municipality to implement the RainReady Dolton Plan, focused on sewer maintenance and investment in green infrastructure installation. They are motivated to beautify the Village, create activities for youth, establish new employment opportunities, educate residents, and advocate for implementation of the new sewer maintenance plan.
What We've Found
Residents report flooding across town, and say they are ready to take action to address it!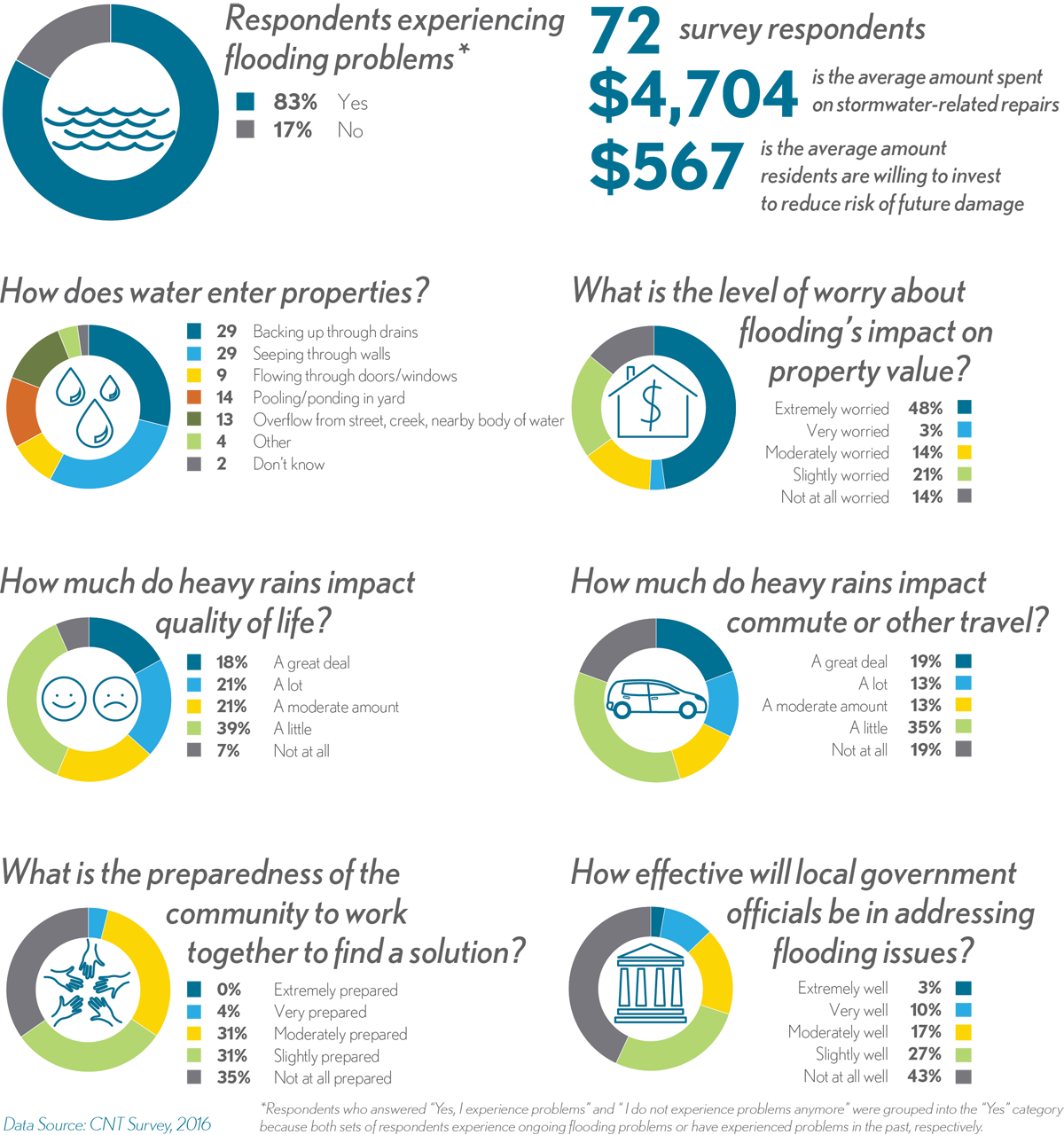 RainReady Solutions
What would a RainReady Dolton look like?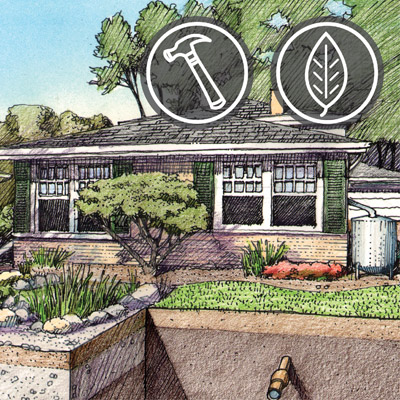 RESIDENTIAL PROGRAM
Establish a residential cost-sharing program to help homeowners recover from past storms and prepare for future storms. Under this program, residents would receive financial support for a complete home inspection and improvements targeted to reduce risk, like check valves, overhead sewers, and a rain garden.
---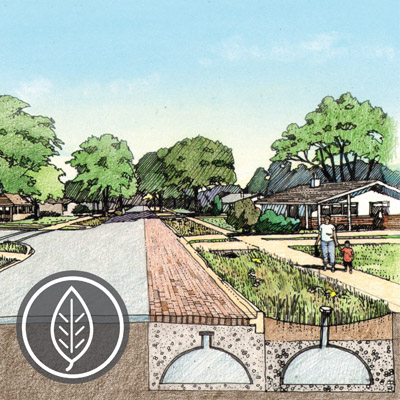 NORTHEAST NEIGHBORHOOD
Reduce flood risk in the northeast part of the Village through a neighborhood greening program. Create a network of beautiful residential streets built to capture stormwater, increase property values, and make streets safer for walking, biking, and playing. Sidewalk improvements, bioswales, and tree plantings would be designed and maintained by local residents, reflecting their vision for a healthy Dolton. Improvements can be installed on a street by street basis, as neighborhood streets are slated to be repaved.
---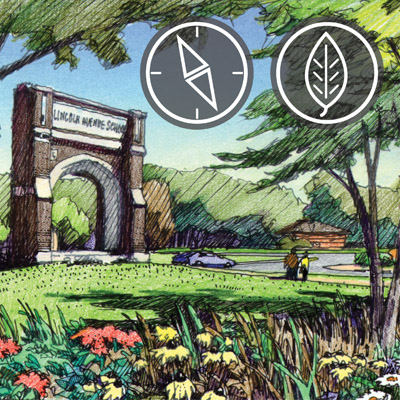 GREEN SCHOOLS
Invest in healthy schoolyards that soak up stormwater while creating safe and educational places to play. Playgrounds can be redesigned with large underground storage tanks to hold stormwater and reduce neighborhood flooding. This idea has been tested, and kid-approved!